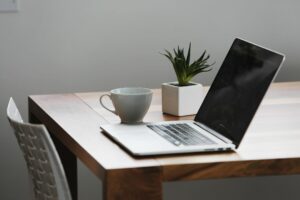 Simplicity - it's not so simple
Dobken Energy has the approach to keep things simple. The paradox is that realising this is not always that simple.
The success of good strategies, good designs or good trainings lies in the fact that it must be understood by everyone.
We specifically apply this approach to the complex world of Trading and Risk Management for Energy and Commodities.
Traditionally a business with complex markets, models, forecasts, cultures, rules and so forth. Add developments like AI, Algo Trading, Big data and analytics to that and the risk of not knowing what you/your colleagues are doing is real.
About us / about me
Dobken Energy Consulting was founded by Sjoerd Döbken. Sjoerd has been working as a consultant for a large number of clients, largely in the Energy and Commodities areas. In different roles he contributed to and led projects in the following areas:
Gas supply trading
Downstream oil supply chain
Mining and hard commodity trading
Utilities: Energy trading
Utilities optimisation in the Chemicals Industry
Green power trading / PPAs
Power: Smart Meter Allocation
Power: Short term power optimisation
Sjoerd combines thorough end-to-end knowledge of Industry and Systems/Technology to advise on Change Journeys, run projects or provide training on specific skills.
As mentioned, the overall approach is all about simplicity: making sure the message is clear and understood and that what is developed is also adopted and supported by the organisation
By doing this, he can leverage on a strong network of Industry experts, as well as strong and knowledgable PMs, BAs, change managers, IT developers etcetera.
Our philiosophy is one of simplicity, openness dedication and pleasure. We are happy to explain how we can deliver your change.
Deliver your change
Our promise is to deliver your change. we are happy to have a good conversation on how we can help you overcome challenges, resistance with the overall objective to  successfully make it happen.